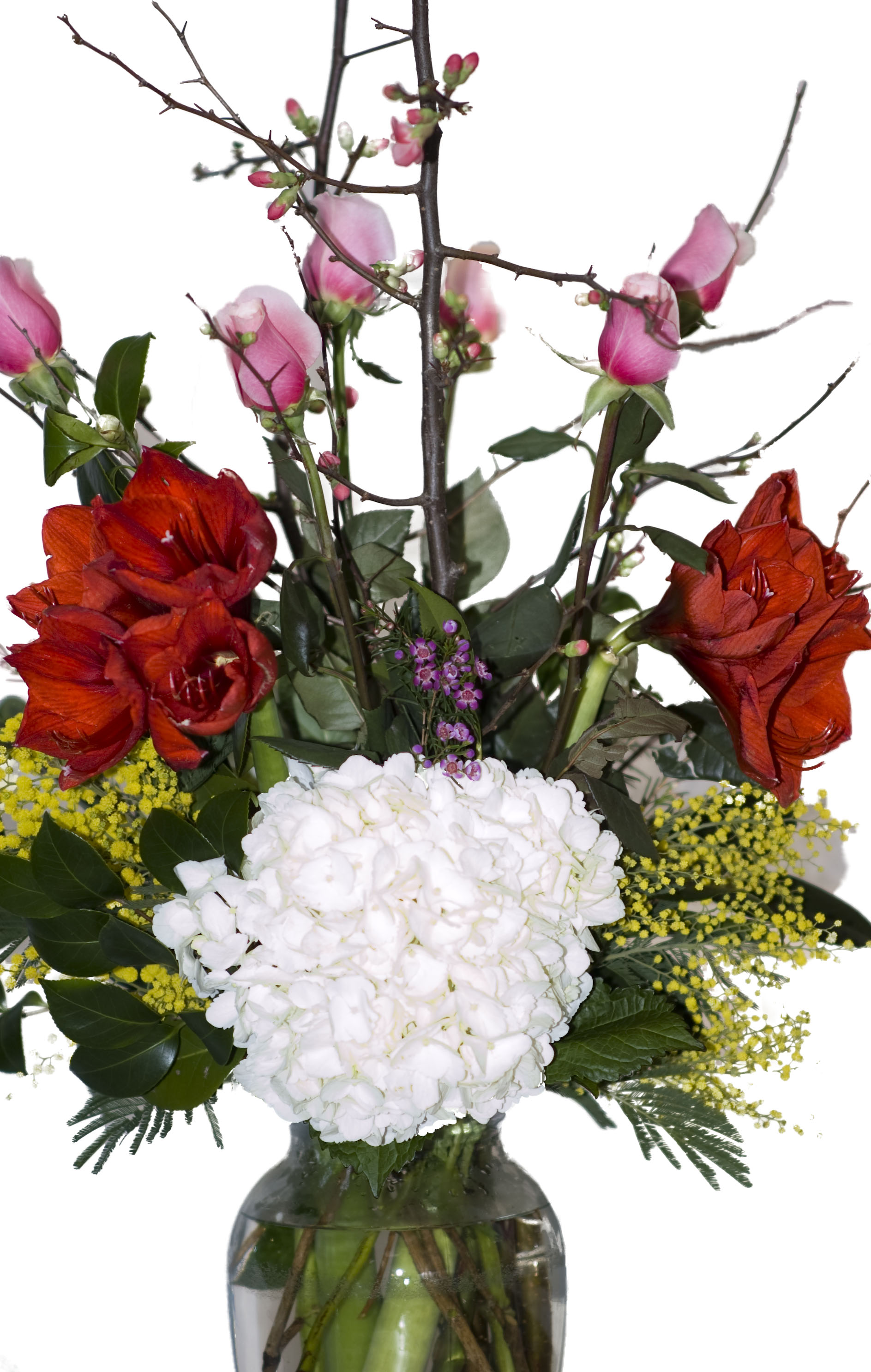 This is another one of Monique's tall arrangement for the house entrance. First view of the interior can be something like this!
Amaryllis and Roses along with cherry branches in tall vase.
Highly seasonal, substitutes are readily available.
Price: About $150.00
Look at this article to find a mortgage comparison to help you decide.